Russia's Aim in Syria Is to Strategically Defeat ISIS and Al Qaeda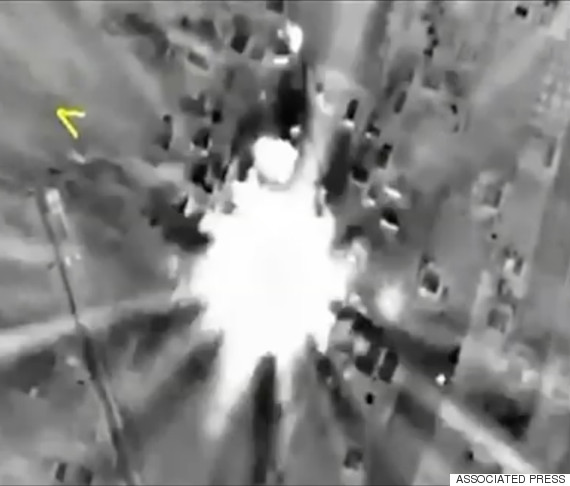 (Huffington Post)
BEIRUT -- As soon as Russia launched the first stages of its
military campaign
in Syria, world media erupted with epic slights on President Vladimir Putin and the deprecation of Russia's strategic motives in Syria. Is this
information
operation
simply a recrudescence of Cold War neuralgia, or is there something more profound at work here?
.....
For the past few decades, NATO effectively made all the decisions about war and peace. It faced no opposition and no rival. Matters of war were effectively a solely internal debate within NATO -- about whether to proceed or not, and in what way. That was it. It didn't matter much about what others thought or did. Those on the receiving end simply had to endure it. But whilst its destructive powers were evident, its strategic benefits have been far from evident -- especially across the Middle East.
What probably irks the West most is that Russia has unfolded -- and begun -- a sophisticated military campaign in the flash of an eye. NATO bumbles along much more slowly with its complicated structures. Iraqis have long complained that in military terms, assistance promised by the NATO powers takes (literally) years to materialize, whereas requests to Russia and Iran are expeditiously met. So Tom Friedman's condescension towards the Russian military intervention does have more than a whiff of orientalism to it.
But all the hoo-ha probably stems also from the sense that this Russian initiative could mark the coming into birth of something more serious -- of the Shanghai Cooperation Organization as a putative
military allianc
e. Admittedly, the "
4+1 alliance"
-- Russia, Iran, Syria and Iraq, plus Hezbollah -- is not branded as SCO (and the coalition partners do not overlap with SCO membership), but the
4+1 alliance
venture might well yet prove to be a "pilot" in non-Western, successful coalition-operating. Furthermore, its objective is precisely to preempt NATO-style regime change projects -- a prime SCO concern. This prospect certainly would irk the Western security establishment -- and would potentially change many an existing NATO calculus.